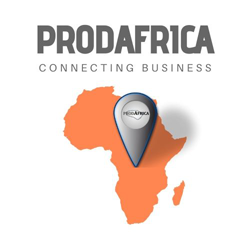 ProdAfrica Consulting
Connecting business and ideas between Europe and Africa.
Our mission is to connect African companies and European companies.
We believe in the future of Africa, its companies, its entrepreneurs, its cooperatives, that is, its people.
Our goal is to make your company or your products access markets such as the European one. Our team allows us to find the best partner for your projects.
We can also represent your company in Europe.
We can also manage your product and service catalogs in Europe.
We can also look for strategic partners for you in Europe.
And many more things that can help grow your company or business in Europe.
And of course, we also help European companies find partners, strategic customers, buyers, producers or raw materials in Africa.
We also have a Business Directory so that your business has international visibility.
Write to info@prodafrica.com or use our contact form here.
---
ProdaAfrica Business Directory
We believe in Africa
Is a modern and elegant way to advertise your business online.
We provide you with a unique tool that presents your company's profile in a complete, updated and customer-friendly way.
The prices of the business directory are really affordable for you to add your company.
Register your company here.
You can see our price plan here.
Write to info@prodafrica.com or use our contact form here.
---
See our Terms and Conditions here
---
ProdAfrica (PTY) Ltd 2021 – Company number CO2017/2047 – Gaborone (Botswana) / Barcelona (Catalonia, Spain)
---