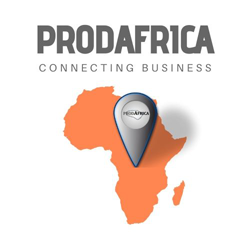 ---
ProdaAfrica Business Directory
Investors
---
If You Want to Invest in ProdAfrica Business Directory and Become a Partner, Please Contact Us through Our Contact Form.
Are you searching for a remarkable investment opportunity in the thriving African business landscape? Look no further! ProdAfrica Business Directory presents an exciting chance to be a part of an innovative platform that connects businesses across the African continent.
ProdAfrica Business Directory is a comprehensive online directory that facilitates seamless connections between businesses, entrepreneurs, and investors operating in Africa. Our platform is designed to foster collaboration, promote trade, and spur economic growth throughout the region. As the African economy continues to flourish and diversify, investing in businesses on the continent offers a tremendous opportunity for financial growth and social impact.
Why Invest in ProdAfrica Business Directory:
Expanding Market: Africa boasts one of the world's fastest-growing consumer markets, offering a vast array of opportunities across various sectors. By investing in ProdAfrica, you position yourself at the forefront of this thriving market.

Network: ProdAfrica Business Directory has already built a network of businesses and investors across Africa. 

Support to African Businesses: By investing in ProdAfrica, you contribute to supporting and empowering African businesses, helping them thrive and succeed in the global market.
How to Get in Touch:
If you are intrigued by the prospects of investing in ProdAfrica Business Directory and wish to become a valued partner in our venture, we encourage you to contact us through our user-friendly Contact Form.
Simply use the Contact Form bellow. Fill in your details, including your name, email address, and a brief message outlining your interest in investment partnership opportunities. One of our dedicated representatives will get in touch with you at the earliest convenience to discuss further steps.
Join us on this exciting journey of growth, collaboration, and prosperity in Africa's thriving business landscape. Together, we can make a lasting impact on businesses, economies, and communities across the continent.
Thank you for considering ProdAfrica Business Directory as your investment destination. We look forward to connecting with you soon!
Best regards,
ProdAfrica Business Directory Team
ProdAfrica (PTY) Ltd – Company number CO2017/2047 – Gaborone (Botswana) / Barcelona (Catalonia, Spain)
---
Invest in pbd – Contact Form
---