Uganda is one of Africa's top coffee producers, second only to Ethiopia, and some of the country's finest Arabica coffee are favoured by many for its low caffeine amount and for its sweet, fruity taste which is grown in this frontier origins of the Mountains of the Moon, Mt Rwenzori in the districts of Kasese and Kabarole as well as Mountain Elgon in the districts of Kapchorwa, Sironko and Mbale. Uganda is a spectacular mother place of Robusta coffee which is mainly grown around the Equator. This gives it a perfect balance of finest in the cup.
NUCAFE, has made a remarkable and tremendous contribution to the coffee sector with a vivid holistic empowerment of 1,000,000 individual smallholder farmers among 200,000 households in the 5 main coffee growing regions of Uganda. Using the Farmer Ownership Model, NUCAFE has widened the farmers' footprint worldwide with their increased inclusive participation in specialty markets with highly traceable systems in the coffee value chain. It is now evident that a farmer in any part of Uganda can now process and export high quality traceable coffee to any destination globally.
To enhance increased quality and quantity of coffee in Uganda, NUCAFE demanded for the national coffee policy which was later passed by cabinet in 2013. This has kept farmers on top of the game for coffee value addition with improved livelihoods that now farmers earn atleast 30% added income per kg marketed. Through NUCAFE's Centre for Agribusiness and Farmers' Entrepreneurship Enhancement (CAFÉ), farmers are able to add value and buyers' chain of custody in quality and logistics is guaranteed.
However, the benefits/gains for the farmers and the entire value chain are now challenged by the raising negative effects of climate change which could halve production and productivity by 2050.  In response, NUCAFE is working with several other partners to build farmers' resilience through enhancing adaptation and mitigation approaches to combat the effects of climate change through promoting climate smart agricultural practices, use of affordable irrigation methods and promoting coffee drought index insurance among smallholder farmers assures sustainability.
In order to empower the coffee farmers of Uganda,  NUCAFE has set up the first of its kind end to end  coffee processing and grading factory in Namanve where farmers are able to add value to their coffee before it is exported for the global market and some roasted and packed for the domestic market. This factory creates shared value and it is through it that farmers are able to clean, dry, sort/grade, roast, grind, blend and package coffee for the domestic as well as export on demand. The successive innovative Farmer Ownership Model replication in other countries remains a testimony of a vehicle to create sustainable shared value.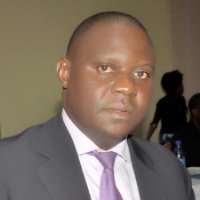 Mr. Joseph Nkandu
Executive Director
P.O.BOX 34967, Kampala Uganda
Email: joseph.nkandu@nucafe.org
Phone: +256772595030
NUCAFE in ProdAfrica can find it here