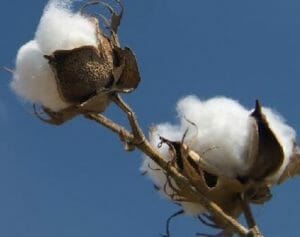 La planta del algodón es un arbusto del género de las malváceas, que tiene su origen en África, América y la India. Alrededor de las semillas de la planta del algodón, crece el algodón, una fibra textil vegetal considerada la fibra natural de mayor importancia del mundo.
Casi el 10% de algodón producido en el mundo es de origen africano.
En países como Uganda, el segundo cultivo más importante de exportación es el algodón. Se trata pues de una de las producciones agrícolas más rentables del país, exportando casi el 90% a otras zonas como Asia, donde se realiza la ropa.
El algodón fue introducido en Uganda a principios del siglo XX, pero desde los años 70 a mediados de los 80 el sector sufrió una fuerte crisis. Posteriormente resurgió y junto con la producción convencional del algodón empezó a desarrollarse la producción orgánica. Poco a poco esta última fue tomando fuerza y ya en el año 2000 muchos agricultores habían optado por trabajar utilizando los métodos para el algodón orgánico.
Muchos de los productores de algodón son agricultores con pocos recursos y pequeños terrenos, son, por tanto, productores a pequeña escala. En cuanto al sistema de producción siguen prácticas tradicionales como las rotaciones y el barbecho para obtener una buena cosecha. Este es el sistema que emplean sobre todo los productores de algodón orgánico, y para controlar las plagas recurren a métodos naturales, como por ejemplo a la hormiga negra, que es capaz de enfrentarse a casi todas las plagas. Los productores de algodón convencional emplean fertilizantes minerales y pesticidas químicos.
En 1994 tuvo lugar el proyecto Algodón Orgánico de Lango, desarrollado por la Promoción para la Exportación de Productos Orgánicos de África (EPOPA). Pese a las vicisitudes y los problemas, el resultado fue bueno y fueron muchos los agricultores que participaron. EPOPA asesora a nivel técnico sobre cómo mejorar la producción y la comercialización, y trabaja con grupos de agricultores, como las cooperativas.
Inicialmente el gobierno no era muy afín a la producción de algodón orgánico, pero tras ver los resultados tan positivos empezó a excluir algunas zonas de las campañas de promoción de pesticidas. De todos modos se necesita investigar más para aumentar las posibilidades de este sector.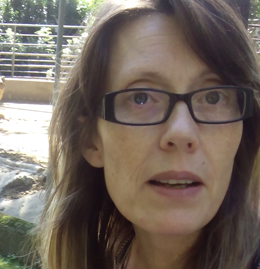 Ana Irene García Pérez (Barcelona). She is part of the ProdAfríca team. Degree in Hispanic. Extensive experience in education and development of teaching spanish -oriented material.
Among his passions is African culture and arts.