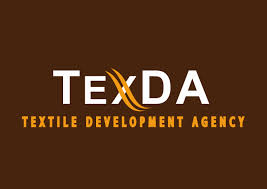 During my visit to Uganda last November, my partner and friend Rogers Nasasira, owner of The Great Trekkers Safaris, took me to meet Mrs. Grace Angela N. Kirabo, Executive Director of TEXDA.
Grace is an energetic, kind lady who has a good command of her profession. It is also an excellent merchant. She knows that she has an excellent product and that to compete in a global market like today's, She has to be flexible.
Speak with the security that you know you have of your knowledge, of your designs, of how your company works, of the market, and of the reality, of the always negotiable reality.
TEXDA is a small textile agency, of public character, with looms in Kampala, and where Grace is the motor and soul of that agency. She talked to me about his products as the best, and certainly they are.
Fabrics, shirts, pants, bags, purses, sarongs, etc. Through my visit I could see how in the small looms, manuals, trained and experienced staff carry out an excellent job.
Organic and ecological product. Surely you already know, the cotton of Uganda is a product of excellent quality. The Agency promotes the cultivation without pesticides or chemicals, where mass production does not distort the ecological future of the lands of this wonderful country. In Uganda they know how to produce in this way is the best way to reach the western consumer. Otherwise it is impossible to compete.
Own designs. Right, you as a client can bring your designs to TEXDA and you will undoubtedly have a product of excellent quality. This workshop is responsible for the costumes of the film The Last King of Scotland starring Forest Whitaker in 2006. But also in this workshop they develop their own ideas, a mix of colors and African prints with modern designs and where daring and elegance also have its assigned part.
Efforts like those of TEXDA have to be rewarded, I do not believe in divinities that will solve us what with our effort and intelligence we have to create ourselves, and the path that many personal efforts are following in Uganda has as a fundamental pillar the people and work. TEXDA is an example.
The price of their products is neither expensive nor cheap. It is the correct price at the correct value. It is not about promoting fair trade, but about adjusting trade. We will all win with it.
Finally, my advice is to buy products made in TEXDA, they are good, they are beautiful and they are ecological.
Some details of TEXDA are
Textile Development Agency (TEXDA) is an entity under the Ministry of Trade, Industry and Co-operatives in the Government of Uganda.
TEXDA offers Training in Textiles in the areas of:
Garment Construction
Product Development
Surface Design (Tie & Dye, Batik and Printing)
Spinning and Handloom Weaving
with the core courses of Basic Design and Product Development.
TEXDA also does Production in the same areas as it trains. The production is intertwined in all the four areas for example the cotton yarn is tie & dyed before being handloom woven, then made into garments or assorted bags.
TEXDA makes a variety of products that include: Garments made out of 100% Cotton handloom woven fabric, African print fabric, and jersey fabric for both the Adults and Children; assorted bags; home decor; scarves; sportswear; etc.
The products made at TEXDA are for both the local and International Market. Our main destinations on the International Market are the USA and Europe.
TEXDA boasts of its quality products with very good finishing.
TEXDA in ProdAfrica here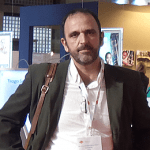 Juan Esteban Reina (Barcelona). Degree in Human Geography. Heads the ProdAfrica team.
Spcialist in urbanism, geomarketing and tourism. He is currently developing projects oriented to consultancy especially in fields such as tourism, business and commercial development, as well as promoting business between Africa and Europe.
His passion is Africa. He firmly believes in the future of the continent and the ability of its people to achieve a better future for future generations.